Today we celebrate and honor the history of indigenous people. Their cultures are rich with diversity and tradition. In this article we highlight modern artists and craftsmen who are carrying on the traditions of their elders by creating beautiful art and jewelry to showcase their heritage and give back to indigenous communities.
Jim Oskineegish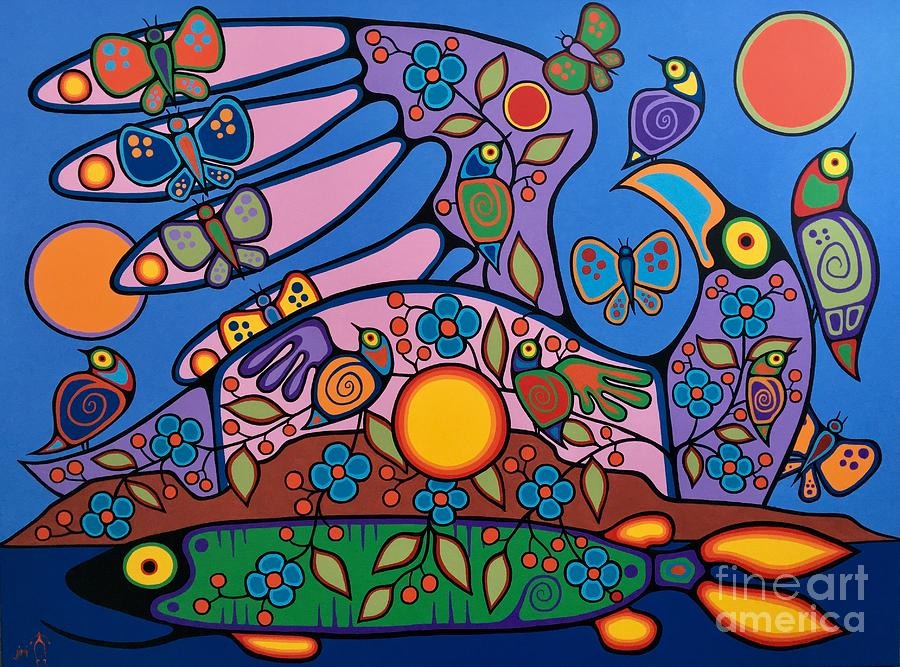 Jim Oskineegish is a painter and second generation woodland artist from Sioux Lookout, Ontario, Canada, registered member of Eabametoong First Nation. His art focuses on his people's stories and legends, as well as his personal thoughts and feelings. He also advocates to promote positive Ahnisnabae culture to the world.
---
Lakota Charm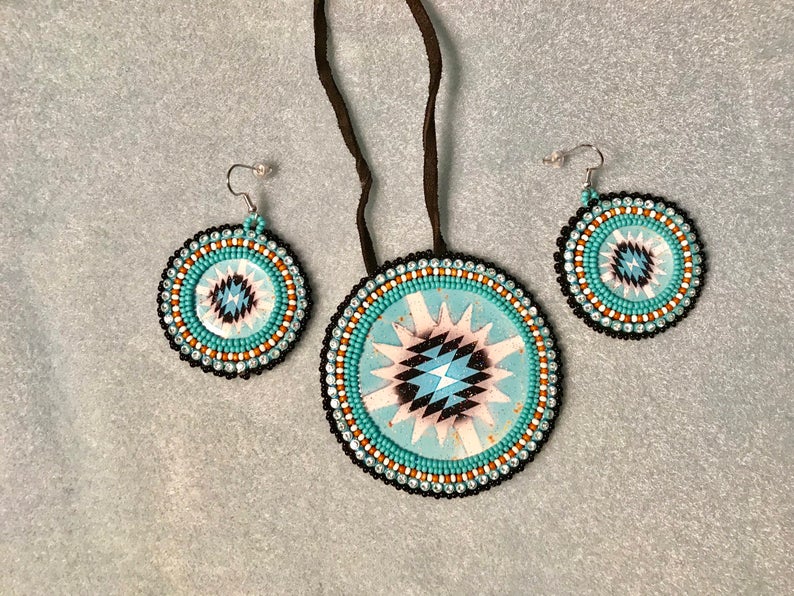 Lakota Charm specializes in unique jewelry, dream catchers, and mementos made from beads, stones, silver, gold, glass, and bone. Lakota Charm is operated by Cindi, a Lakota Indian woman, who is skilled in traditional beading techniques passed down from her elders.
Lakota Charm donates 10% + of all sales to the St. Joseph's Indian School in Chamberlain, South Dakota. Learn more about the organization by visiting their website.
---
New Mexico Gems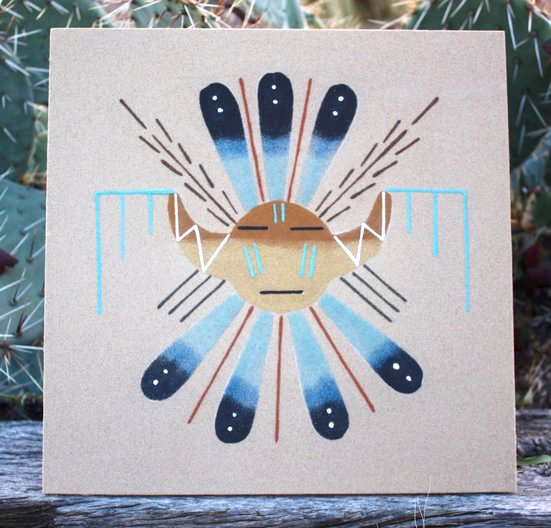 New Mexico gems features Native American made jewelry, chile ristras, crystals, Navajo sandpaintings, and photography prints.
---
Northwest Trading Co.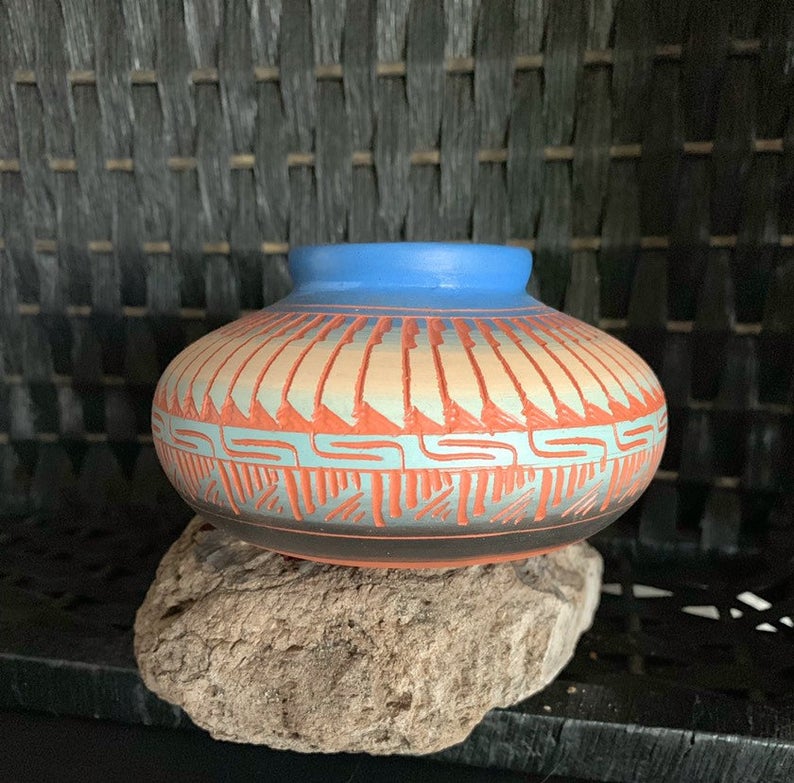 Shop owner Darleen Lucero, resides in the Pacific Northwest and enjoys crafting and collecting a variety of pieces that are a homage to her Cherokee roots and her husband's Navajo heritage.
---
Marcie McIntire
Marcie is a traditional artist specializing in floral-based Ojibwe beadwork, and operates her own gallery, Ningii-Ozhitoomin Ojibwe Art Gallery, in Grand Portage. Marcie has been commissioned for exhibitions and teaches classes throughout Minnesota and the U.S.