Over the past year we have aimed to add new talent to our team to bolster our process and bring a new perspective to our creative strategy. As a team we agreed that a new hire with focused expertise in SEO and digital marketing solutions would be an incredibly valuable asset, not only to our team, but especially to our clients. We are thrilled to introduce you to our newest addition to our team of dedicated experts, Katie Mayland – Digital Specialist: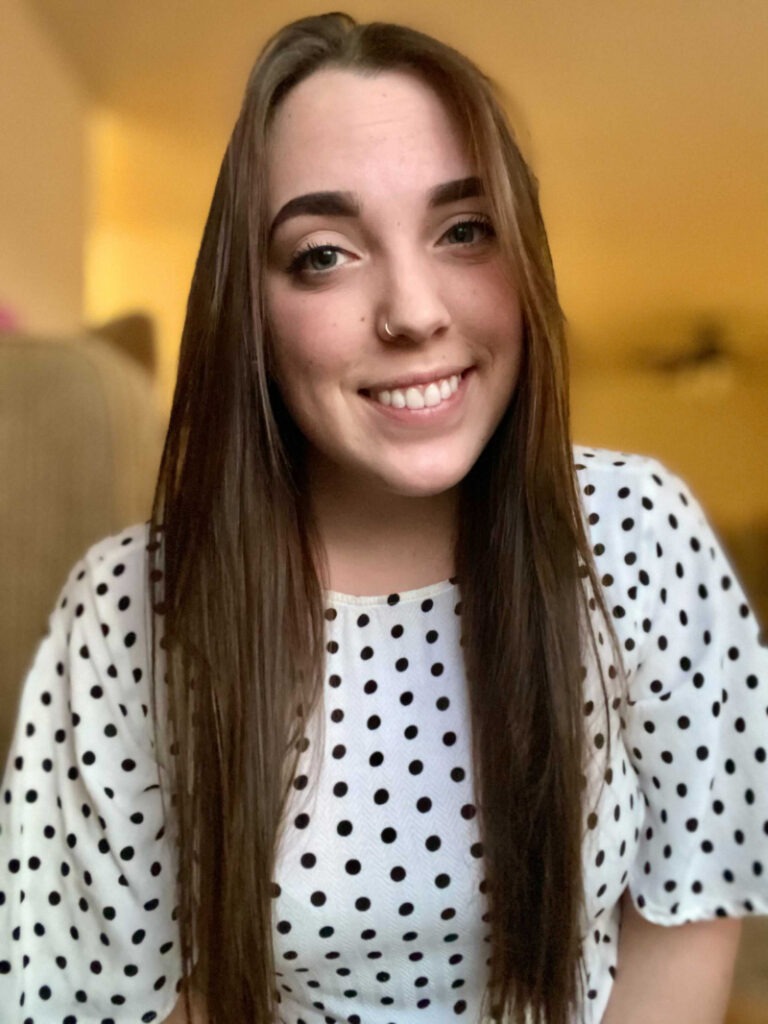 Hi, my name is Katie Mayland! I graduated from University of Wisconsin – Stout in December 2019 with a BS in Digital Marketing Technology. I've enjoyed diving into the world of Digital Marketing so much through my schoolwork, internships, and now joining 8bitstudio as a Digital Specialist. My favorite project I've worked on was an audit I performed for a local Hutchinson business. Digging into the data and what it actually means and then drawing insights from that data to give advice to the business was super interesting to me. I really enjoyed the problem solving aspect of performing the audit.
I'm excited to be a part of this team where I've felt so welcomed already and continue to build those relationships and network throughout the local and digital marketing community. I love learning new things and really enjoyed my studies in school and my internships, so this new adventure is so exciting to me!
Outside of work, I'm definitely spending time with my corgi pup Waffle. He's a handful sometimes (most of the time), what he lacks in height he definitely makes up for in attitude, but his sassiness and huge personality make me laugh. Waffle was a pretty impulsive quarantine purchase but has quickly become my best friend and I love getting home from work to hangout with him and watch Greys Anatomy (his favorite)!
---
We are looking forward to having Katie on board to bring specialized marketing solutions to the forefront and helping our clients reach their website marketing goals with data driven results.