Overview
Everyone has it, yet the number of businesses that actually use Instagram as a successful Digital Marketing tool seems to be small. People are on Instagram all day, so there has to be a way to capitalize this social phenomenon, right? There is, this post will show you a few ways to help use Instagram in an efficient and effective way.
Business Account
Making sure your business is setup on an Instagram Business account is crucial. This feature allows you to view your insights, which shows you the type of people viewing your firm's content. This is a very powerful tool, that if used correctly help you identify your target market.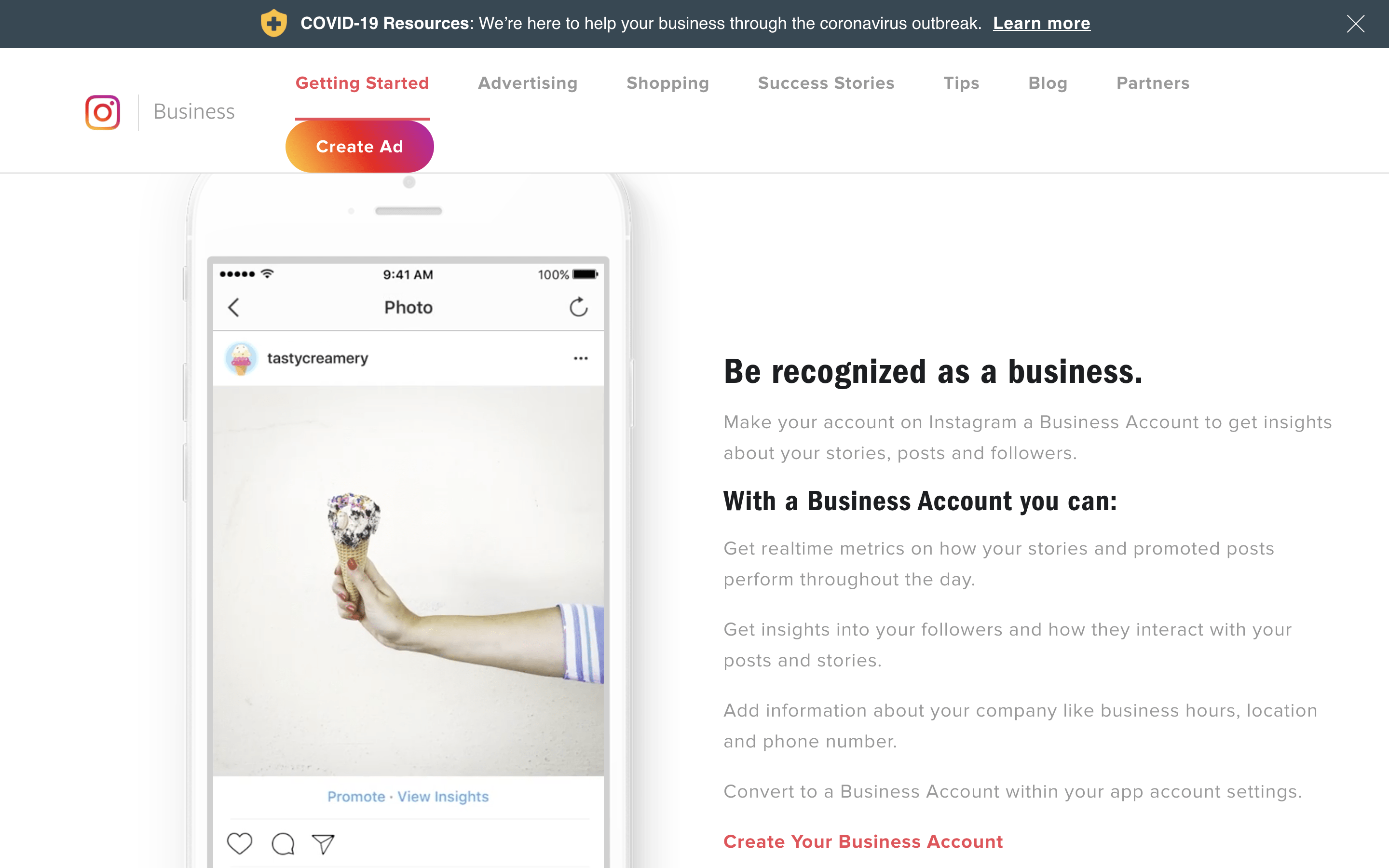 Tips & Tricks
Turn "Business" feature on in your settings
Analyze insights, this will help you make decisions on what to post, when to post, etc.
Provide your followers with important information such as hours, prices, events etc.
Post regularly, but don't flood your followers with non-relevant content
Post Your Products
This allows your followers to see a product they like, and the simply check out. It makes the process of buying products quick and easy, which everyone loves when it comes to shopping!
Strategically place products in post, this will create curiosity for followers and make them want to learn more
Have links to company shop tagged on each product, makes the post a one-stop-shop
Don't overdue it, products should blend in with post and not be in followers face
Great tool to introduce new products to current followers
Expense Of Advertising On Instagram
Paid Advertisements on Instagram can be an exceptionally powerful tool if used correctly. At times, people find themselves essentially ignoring these ads because they can seem redundant. However, if you catch your intended audience at the right moment they will notice your company, regardless if they click on the ad or not.
Paying-per-click on your ad sounds expensive, but with cost-conscious budgeting tools it's easy to stay on track
Pinpoint target market, and focus in on the exact crowd that you want to see your ad
Analytics available to see which posts perform best, and gave your firm the most value
Finally, run ads for at least 3 days to ensure your ad reaches everyone that it was intended to
Impact Of Influencers
In this digital age, we are as close to the people we admire and this is an incredible opportunity for businesses. By hiring the right person to endorse your brand, this no-brainer marketing tactic can tremendously help boost brand exposure and overall sales.
Finding the right influencer is key, make sure that whoever it is they are relevant with your target market
Influencers that genuinely use your product is best, their passion for your product will only be to your benefit
Brand and Product credibility will be positively impacted, verified influencers can drive this to your followers
Untapped potential, as opposed to paid ads there is no limit on people you can reach here, your campaign could be the next to become viral!
Looking For An Influencer?
Hashtags
This tool is a really unique way to get your followers talking about a specific campaign, product, or event. By incorporating hashtags into your posts, you can really provide an opportunity to have any feature of your business in the spotlight for a moment.
Keep these interesting, will draw folks attention quite a bit more than being bland and obvious
Don't use too many, pick a successful one and stay consistent with it
Make sure it means what it sounds like, straightforward comprehension is important with hashtags
Use it to add context to posts, it should help reiterate what your post is portraying to followers
Make Updates Exciting, Using Instagram Stories
Stories on Instagram are an awesome way to creatively keep followers in the loop day-to-day. Instead of having an entire post for every event, stories can be an efficient way to make followers aware of day-to-day activities without flooding them with posts.
Be creative, use the many different tools in this feature to make announcements
Great for time sensitive events, only up for 24 hours so you don't promote specials, events, etc. that are no longer running.
Stories keep your business relevant, it is easily noticeable instantly app opens
Use stories as reminders, something important happening? Remind your followers about it with this feature
Not Sure What To Put On Your Story?
Takeaways
Whether your business decides to pay for ads on Instagram or not, there is no denying Social Media Marketing is a powerful tool to stay in touch with existing followers and potential followers. Overall, it is in the best of interest of every business to have an up-to-date Instagram page to help promote their digital marketing efforts.