Today we're excited to officially launch the new 8bitstudio logo as the beginning of our rebranding journey. As much as we loved our old logo, we've realized we have outgrown it and wanted to share our excitement for what's to come!
Our mindsets and visions have expanded, and we knew it was time for our brand to match that. Change is not something we take lightly, but we recognize the need to remain agile as our mindsets and visions evolve.
The Original 8bitstudio Logo
Our previous 8bitstudio logo grounded us in Minnesota, which we loved. Our company was born and raised in Minnesota (dontcha' know). The North Shore definitely holds a special place in our hearts. Although grounding, we began to feel limited in our endeavors. We also discovered many people don't know what Lake Superior looks like, which resulted in having to explain the shape of our logo.
Our creative wheels started turning and our CEO suggested introducing morse code into the design. A form of communication that has stood the test of time, morse code dates back to more than 175 years ago. Prior to morse code, options for long-distance were limited to coded messages through drums, smoke signals, or hand-delivered messages. What is incredible about morse code is that it is still used today and has proven to be consistently reliable in broadcasting messages over long distances.
The Origin of Morse Code
Morse code is a form of communication capable of broadcasting across the world. Samuel F. B. Morse, an American artist, and inventor, created morse code. In 1838, Samuel Morse and his assistant, Alfred Vail, demonstrated an incredibly successful telegraph device that sent messages using special code, later to be referred to as the famous morse code.
8bitstudio Meets Morse Code
The idea of encompassing morse code into our design really captured our attention. We found so many parallels between the purpose of morse code and the purpose of 8bitstudio. Websites provide the ability to have limitless reach and it is our goal to make sure our client's message is received loud and clear. Morse code was such an incredible innovation for its time and represents our goal to always push the boundaries with how our websites communicate.
Then BOOM our new logo is born… If only it was that simple
With a solid concept in mind, we began brainstorming how we could bring this idea to life. It was definitely a process and without getting into too much technical detail, we wanted to share a bit of our creative process with you and the evolution of our new logo.
This great new concept didn't take long to throw a curveball. Our initial idea had a nice balanced design that felt like a strong direction. Then, we saw the :|(grimacing face) in the bottom letters of 8bit, the I and T, and couldn't unsee it.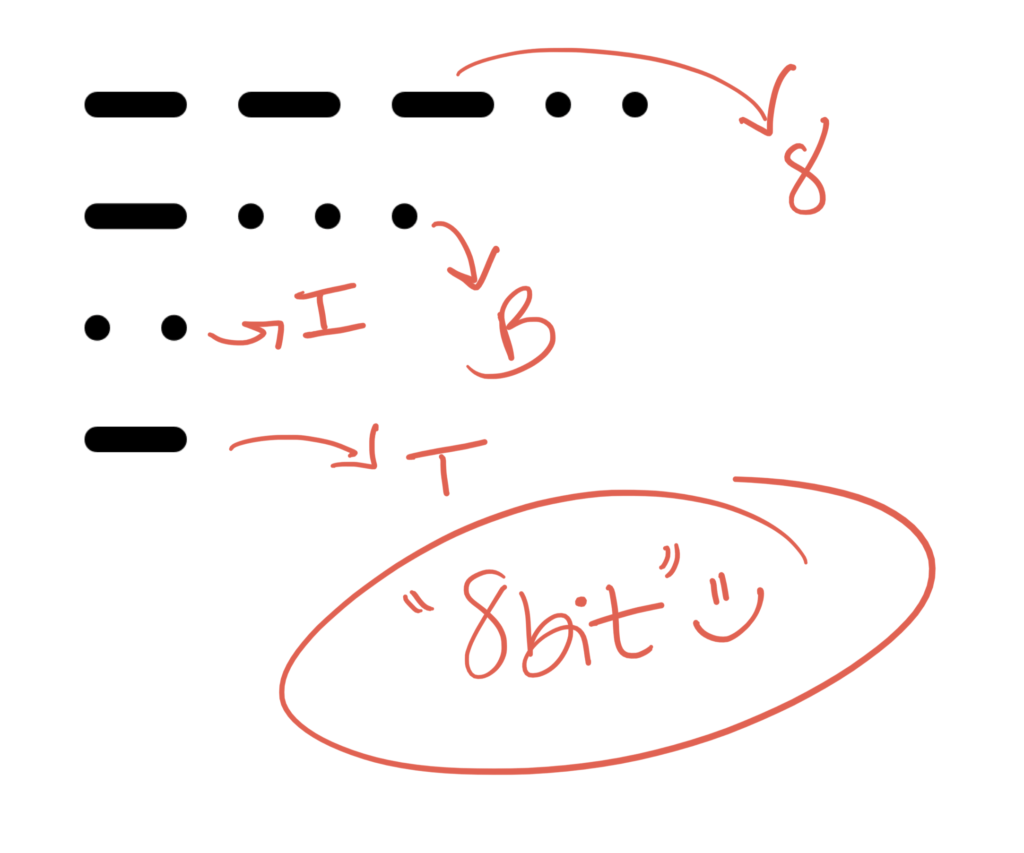 From that point, we were on a mission to rework the logo and eliminate that grimacing face.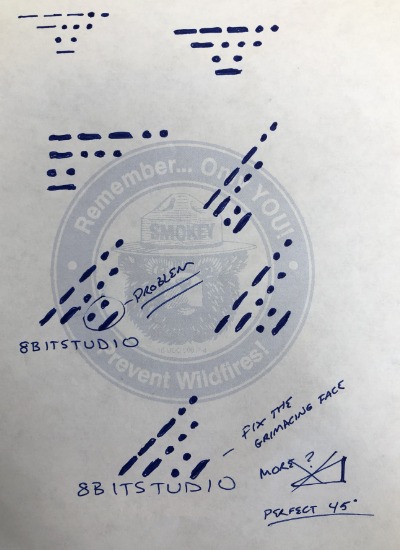 Like most of the creative work we deal with day-to-day, we hit the drawing board once again and started to gain some ground. With a few variations, we just had to work out the details of spacing, line vs. dot size, etc, etc.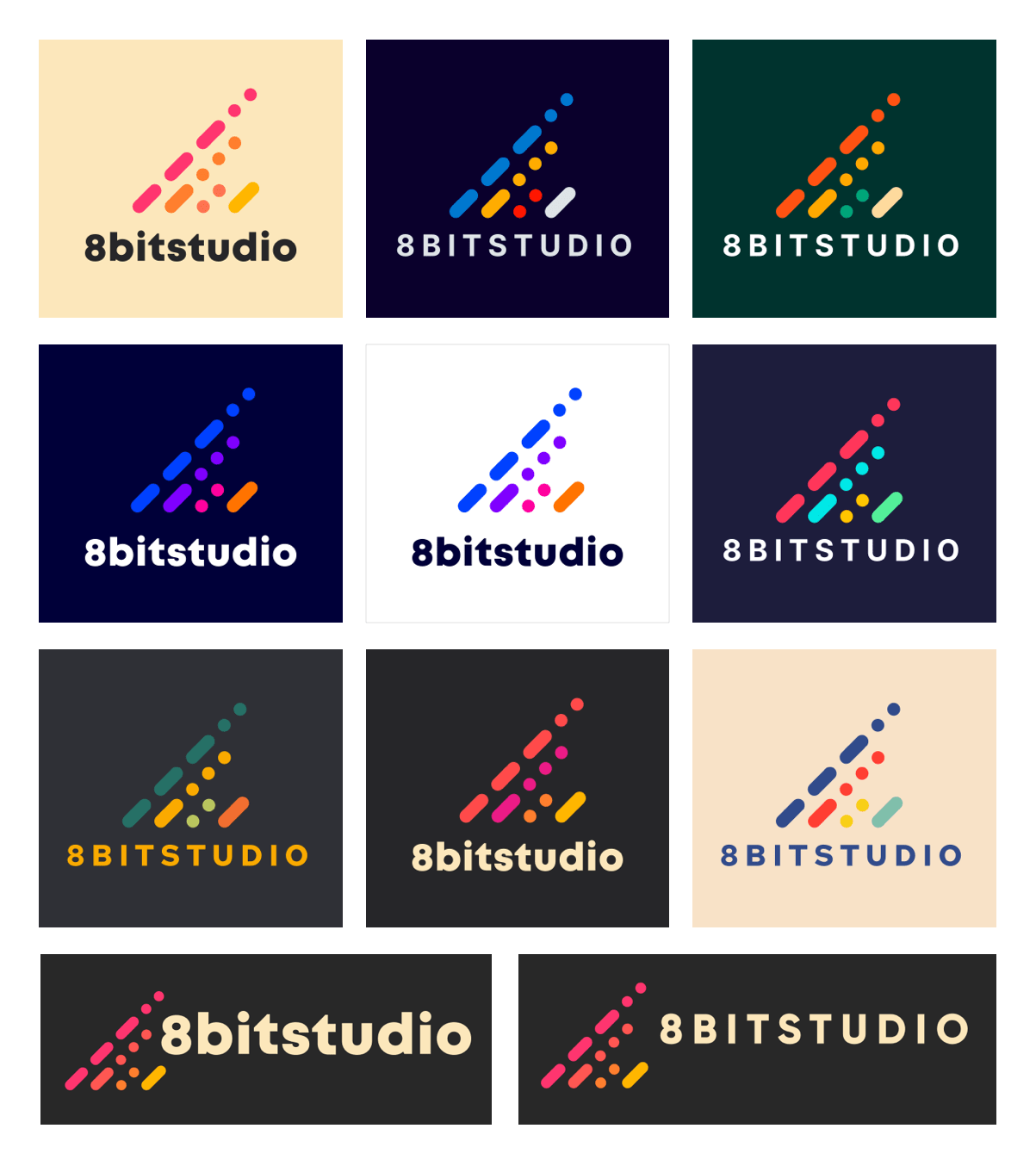 Voilà our new logo is born!
The most important aspect of our new logo is the meaning behind it. Visually, it captures the onward and upward momentum of 8bitstudio. Inherently, it represents our dedication to creating websites that communicate clearly on behalf of our clients. Our commitment is, we will always innovate and ensure that your anthem will be heard loud and clear.
Our 8bitstudio team is excited to continue to grow, refine our skills, and create superior websites.
Over the next few months, we're excited to share with you more of the evolution of 8bitstudio. It's still us. But, so much more.